Home
»
Truck Accessories > Truck Winches > Fraser Valley Tarp & Tie Ltd. > 604-888-1422 > Port Kells Langley
Truck Accessories > Truck Winches > Fraser Valley Tarp & Tie Ltd. > 604-888-1422 > Port Kells Langley
Winches
All winches are designed to meet Department of Transportation (DOT) and Web Sling & Tie-Down Association Standards (WSTDA). Webbing winches are made with different base configurations to suit your various load requirements for flatbed applications and feature seamless solid steel mandrels and high strength alloy pawl pins.
Weld on winches ,portable winches ,standard profile winches ,low profile winches ,sliding winches and lashing winches. Winch tracking come in 6 foot lengths to fit sliding winches.
All winches are produced as right-hand models.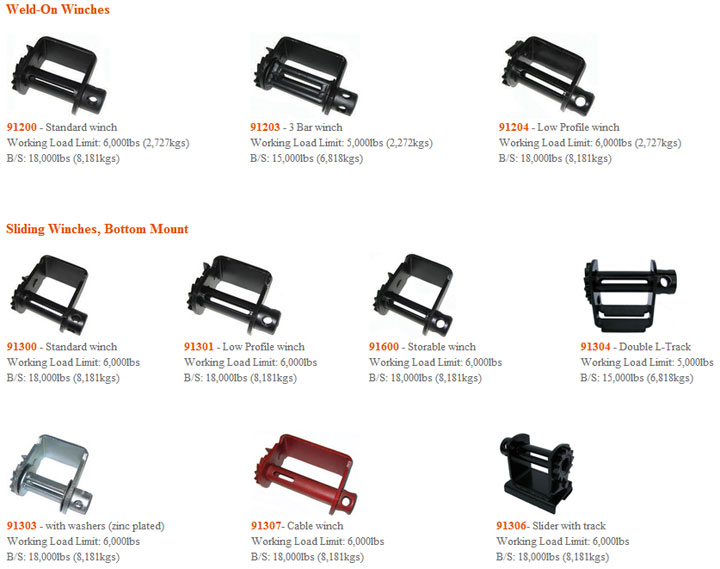 NOTE: It is the owner's and user's responsibility to determine suitability of a product for any particular use. Remember, all strap assemblies or systems are as strong as their weakest component including the point of attachment.

Fraser Valley Tarp was founded in 1981, as a back-yard business. The Company has expanded to over 8400 sq.ft. warehouse space, our facilities and reputation are second to none. The warehouse lot is designed for drive through service, big enough for the biggest trailers. With our modern plant we can look after all your Tarping and Accessories needs.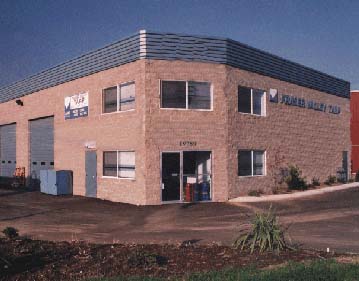 Fraser Valley Tarp & Tie Ltd.
19789 Telegraph Trail
Langley, British Columbia
Tel: 604-888-1422
Fax: 604-888-3055
Email: info@fraservalleytarp.com