Home
»
Natural Cotton Canvas Vinyl Polyethylene Mesh Tarps
Natural Cotton Canvas Vinyl Polyethylene Mesh Tarps

Types of Tarps
Polyethylene or Poly Tarps
Polyethylene or Poly tarps are all 100% Water proof due to the solid polyethylene coating. The poly and resin structure enables the tarp to be mildew proof as well as tear resistant and acid resistant. Unlike canvas, the poly tarps have Arctic flexibility to withstand freezing temperatures.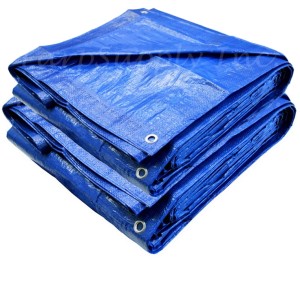 Tags: construction – recreational – farming – portable buildings
Canvas Tarps
Canvas tarps have been the industry's standard for decades. The canvas tarps grommets are crafted with heavy gauge brass which will not rust. All our canvas tarps are Hemmed & Stitched around the perimeter and reinforced at each eyelet.
We use super heavy duty canvas tarps are used by truckers, painters and farmers worldwide. The stitching that is tailored into the tarp material as well as the thickness of the canvas is what makes a canvas tarp more impervious to abrasions and harsh weather.
Our inventory of canvas tarps in very extensive with over several different colors and countless sizes to choose from.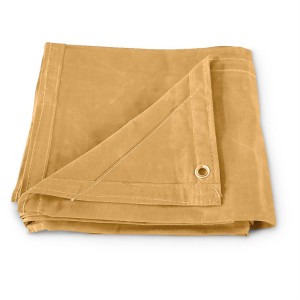 Tags: construction – recreational – farming – portable buildings
Mesh Tarps
We manufacture our mesh tarps with thick polyethylene thread shafts. Privacy screens are used by sports facilities across the country due to the quality that is built into them to provide windscreen protection that is second to none.
Golf courses use our green mesh tarps for privacy screens. These mesh tarps have become a staple at construction sites. The mesh tarps provide debris protection as well as sun shade for many types of activities.
The mesh tarps are the perfect solution for long term sun shade canopies. Mesh tarps also act as a great to reinforce canopy tents. The mesh tarps can be applied as a wall onto the canopy and help prevent wind from flying the tent away.
We apply super heavy duty grommets with double stitching around the entire perimeter of the tarp. We are serious about offering our customers high quality mesh tarps in a variety of colors and sizes.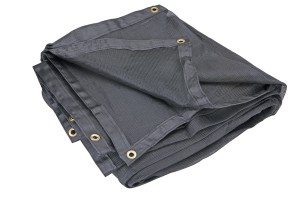 Tags: construction – recreational – farming – portable buildings – dump trucks
Vinyl Tarps
Our vinyl tarps are waterproof and have a high Abrasion resistance. These vinyl tarps resist oil, acid, grease and mildew.Vinyl tarps selection ranges from flame retardant vinyl tarps, vinyl coated tarps and vinyl trailer tarps.
The vinyl tarp is ideal for agriculture, construction, industrial and trucks.Vinyl tarps are made for specific uses that require extreme use.
The vinyl material cost more but is a standard for industries that need their tarp to withstand major abuse like weather or trucks that travel thousands of miles. So if you need that special application we suggest these vinyl tarps.
Please allow 10 – 15 business days for your vinyl tarp to ship. These are made to order.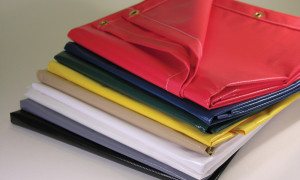 Tags: construction – recreational – farming – portable buildings – dump trucks – curtain trailer tarps – lumber trailer tarps