Home
»
Truck Accessories > Winch Bars > Fraser Valley Tarp & Tie Ltd. > 604-888-1422 > Port Kells Langley
Truck Accessories > Winch Bars > Fraser Valley Tarp & Tie Ltd. > 604-888-1422 > Port Kells Langley
Winch Bars
Winch bars – Constructed of high strength alloy steel and feature a non-slip handle for safety plus a tapered nose piece that will fit into any winch.
Combination winch bars – Designed for use in tightening chain binders.
WARNING: When tightening or loosening winches, always maintain a firm grip on the winch bar. Never release a winch bar without checking the pawl to ensure that it is fully engaged between ratchet teeth. Releasing a winch bar without the pawl being properly engaged can cause serious injury to the user or bystanders. "Cheater Bars" (extender) shall not be used with the winch bars. User shall stand clear of the winch bar handle during operation of the winch bar in case the winch bar slips. The tip of the winch bar shall be inserted through both holes in the end cap to prevent the winch bar from slipping out and overloading.


70900 – Standard winch bar (chrome plated)

70901 – Combination winch bar (chrome plated)

70902 – Combination winch bar (chrome plated)

70904 – Standard winch bar (black painted)
Fraser Valley Tarp was founded in 1981, as a back-yard business. The Company has expanded to over 8400 sq.ft. warehouse space, our facilities and reputation are second to none. The warehouse lot is designed for drive through service, big enough for the biggest trailers. With our modern plant we can look after all your Tarping and Accessories needs.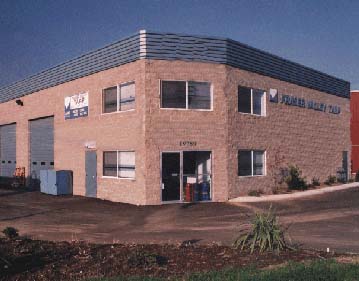 Fraser Valley Tarp & Tie Ltd.
19789 Telegraph Trail
Langley, British Columbia
Tel: 604-888-1422
Fax: 604-888-3055
Email: info@fraservalleytarp.com